I rarely ever stick to a TBR, but I'm hoping that by sharing it, I might read at least 70% of these.  My slump is getting a tiny bit better.  My husband works a lot of hours in September, so I'm hoping that I can read more than I have been.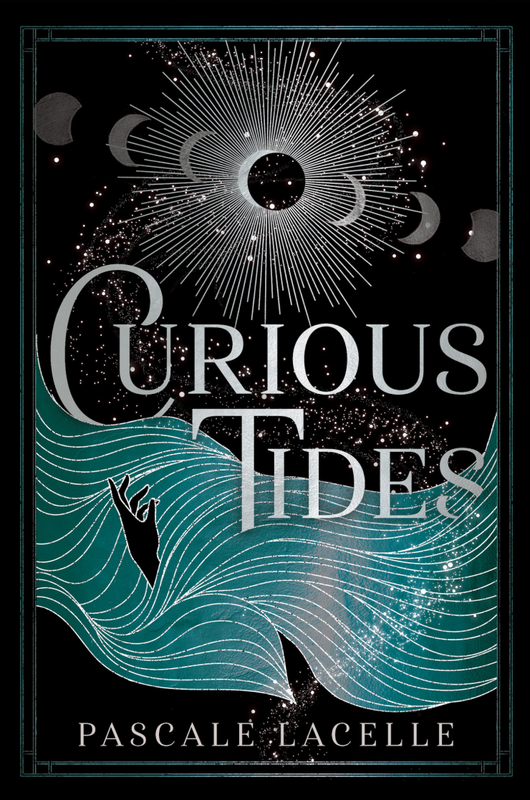 Curious Tides  (have an earc)  544 pages 
Ninth House meets A Deadly Education in this gorgeous dark academia fantasy following a teen mage who must unravel the truth behind the secret society that may have been involved in her classmates' deaths.
Emory might be a student at the prestigious Aldryn College for Lunar Magics, but her healing abilities have always been mediocre at best—until a treacherous night in the Dovermere sea caves leaves a group of her classmates dead and her as the only survivor. Now Emory is plagued by strange, impossible powers that no healer should possess.
Powers that would ruin her life if the wrong person were to discover them.
To gain control of these new abilities, Emory enlists the help of the school's most reclusive student, Baz—a boy already well-versed in the deadly nature of darker magic, whose sister happened to be one of the drowned students and Emory's best friend. Determined to find the truth behind the drownings and the cult-like secret society she's convinced her classmates were involved in, Emory is faced with even more questions when the supposedly drowned students start washing ashore— alive —only for them each immediately to die horrible, magical deaths.
And Emory is not the only one seeking answers. When her new magic captures the society's attention, she finds herself drawn into their world of privilege and power, all while wondering if the truth she's searching for might lead her right back to Dovermere…to face the fate she was never meant to escape.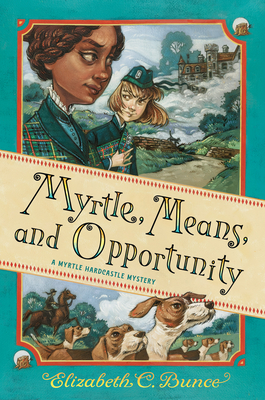 Myrle, Means, and Opportunity  (should be getting an arc)  368 pages
In the fifth book of the Edgar Award-winning series, Myrtle Hardcastle uncovers a string of murders during a treasure hunt on a haunted Scottish estate. When her governess inherits an estate on a Scottish island, amateur detective Myrtle Hardcastle couldn't be more excited. Unfortunately, the ancestral castle is both run-down and haunted. Ghostly moans echo in the walls, and there are rumors of a cursed treasure lost on the island—an ancient silver brooch that may have cost the former lord his life. But who had the motive, means, and opportunity to kill him? And could this Scottish trip mean the end of Myrtle's plans to get her father and governess together?
Then Myrtle's investigation stirs a villain out of hiding. The estate's boat is stolen, so there's no escape from the island. Myrtle is forced to play a deadly game, hunting for the brooch with a thief breathing down her neck—someone who will stop at nothing to get the treasure, even if it means murder.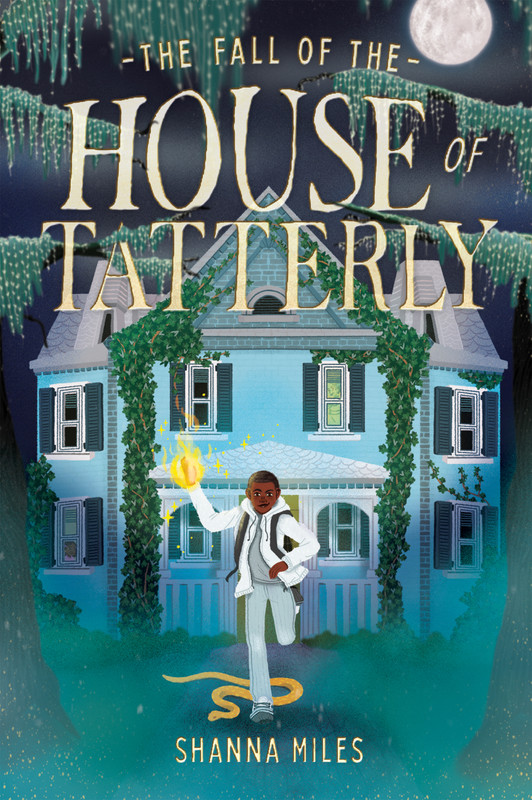 The Fall of the House of Tatterly  (should be getting arc)   280 pages
Twelve-year-old Theo Tatterly's ability to see ghosts is a useful skill in a house full of dead relatives, but it makes him a loner at school and everywhere else, where ghosts eternally pester him for help. For Theo, life is easier on the periphery. When his first failed exorcism portends an end to the Tatterly line, Theo must bring together his entire family—living and dead—to save the home they've lived in for generations . . . and maybe the world.
Author Shanna Miles's story of magical modern-day Charleston crackles with unforgettable characters and pays homage to the city's rich culture, folklore, and history.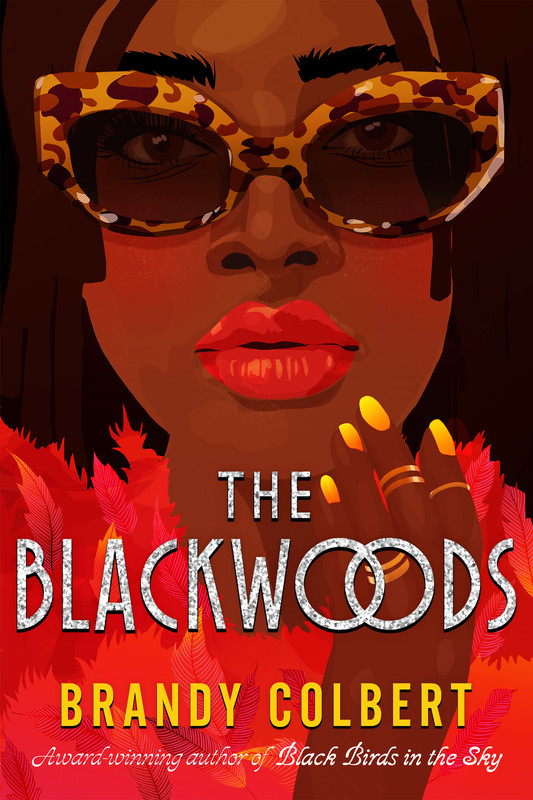 The Blackwoods    (waiting on arc)    384 pages
From Boston Globe/Horn Book Award–winning author Brandy Colbert comes the story of four generations of a Hollywood family—an unforgettable tale of ambition, fame, struggle, loss, and love in America. The Blackwoods. Everyone knows their name. Blossom Blackwood burst onto the silver screen in 1962, and in the decades that followed, she would become one of the most celebrated actors of our time—and the matriarch of the most famous Black family in Hollywood. To her great-granddaughters, Hollis and Ardith, she has always just been Bebe . And when she passes away, it changes everything. Hollis Blackwood was never interested in fame. Still, she's surrounded by it, whether at home with her family or at the prestigious Dupree Academy among Los Angeles' elite. When private photos of Hollis are leaked in the wake of Blossom's death, she is thrust into the spotlight she's long avoided—and finds that trust may be a luxury even she can't afford. Ardith Blackwood has always lived in the public eye. A television star since childhood, she was perhaps closer with Blossom than anyone—especially after Ardith's mother died in a drug overdose. Ever since, she has worked to be everything her family, her church, and the public want her to be. But as a family secret comes to light and the pressures from all sides begin to mount, she wonders what is left beneath the face she shows the world. Weaving together the narratives of Hollis, Ardith, and Blossom, award-winning author Brandy Colbert tells an unforgettable story set in an America where everything is personal, and nothing is private.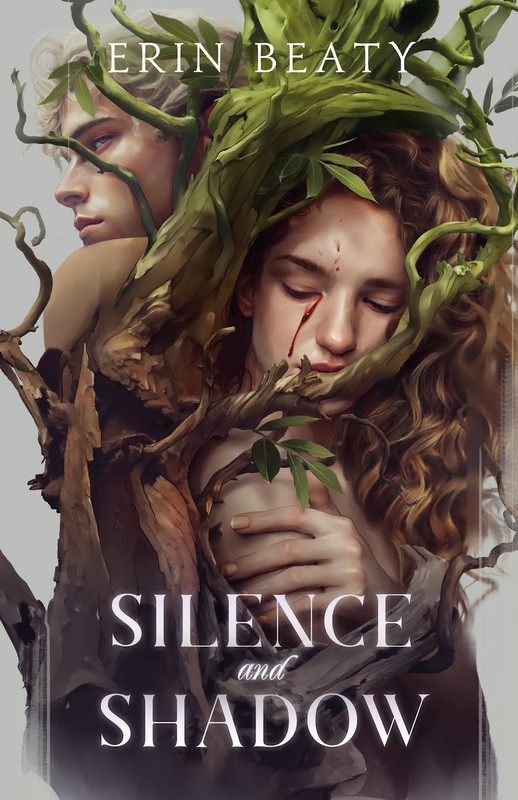 Silence and Shadow   (have arc)   464 pages
The sequel to Erin Beaty's buzzworthy YA medieval fantasy-thriller Blood and Moonlight, Silence and Shadow is full of swoony romance, dangerous magick, and murder—perfect for fans of Kerri Maniscalco and Mary E. Pearson.
After confronting a killer and fleeing her home to be with each other, Cat and Simon arrive in the sprawling city of Londunium pretending to be a newly married couple, but don't expect to keep up the ruse for long. Cat looks forward to honing her healing magick at the local Selanae university, but instead finds a council of ruthless leaders threatening to erase her non-Selanae "husband's" memories to protect their secrets.
Terrified to lose him, Cat takes desperate steps to keep him safe. But when a string of mutilated bodies turns up in the woods outside the city, and Simon is recruited to profile the killer, Cat is pulled back into a world of murder, mayhem, and magick—one that threatens to swallow her, and everything she loves, whole.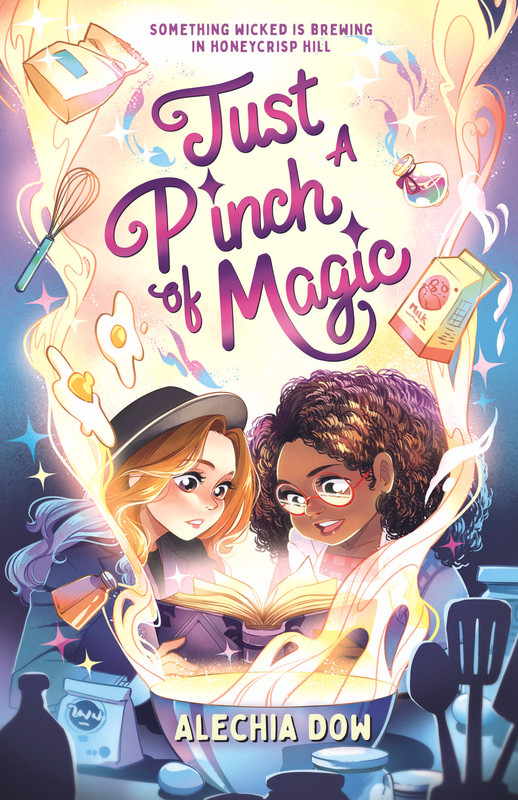 Just A Pinch of Magic     (have arc)    304 pages
Alechia Dow's middle-grade debut is as warm and sweet as a cinnamon bun, bursting with magic and sure to please the pickiest readers.

Wini's family of enchanters runs a little bakery, but with the prices of magical ingredients skyrocketing, they're going under. Desperate to save her family's business, Wini takes a risk by casting a (sort of illegal) spell that would allow them to gather their own supply of their most needed magical ingredient: Love. But the spell doesn't work. And Wini soon discovers that it didn't just not work, it backfired. Badly. Now the whole town is in danger, and the Enchantment Bureau is sniffing around for whoever cast the wayward spell.
It's just been Kal and her dad for as long as she can remember. They've weathered everything together, including Kal's mental health struggles. But just as they're about to move to a new town for a fresh start, Kal's grandfather—who mysteriously vanished years ago—has suddenly reentered their lives with a desire to make amends. He joins them in opening their bookstore in the new town, but Kal can't help but wonder if he has anything to do with the whispers around her new home about wicked magic. And it's not just the whispers of the magical books in their shop.
When Wini and Kal cross paths—both hoping for the chance to finally make a friend without worrying about their family histories following them—the girls bond over being fellow outcasts. Together they search for the solution to fixing the magic gone awry in their beloved town—and just maybe get their dads to go out on a date.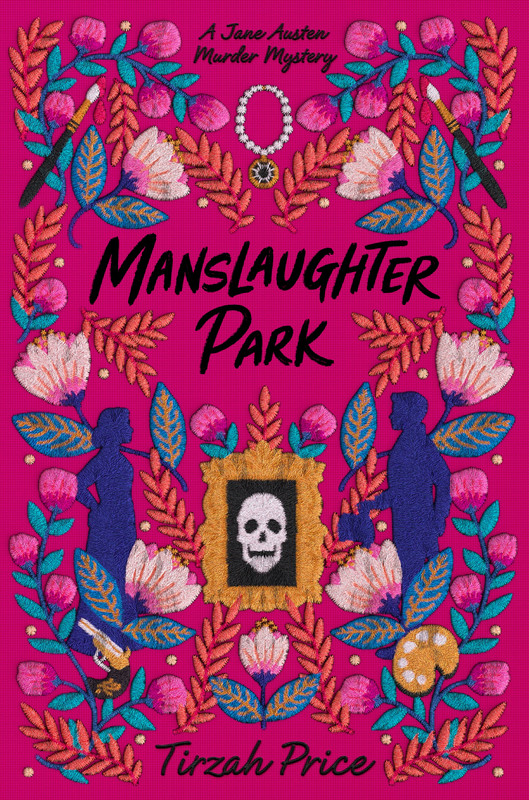 Manslaughter Park  (have hardcover)    402 pages
In this queer retelling of the classic novel and third book in Tirzah Price's Jane Austen Murder Mystery series, Mansfield Park is the center of a deadly accident (or is it?). Perfect for fans of the Lady Janies and Stalking Jack the Ripper.
Aspiring artist Fanny Price is an unwelcome guest at her uncle Sir Thomas Bertram's estate. It's his affection for Fanny that's keeping her from being forced out by her cousins Tom and Maria and nasty Aunt Norris, back to a home to which she never wants to return. But then Sir Thomas dies in a tragic accident inside his art emporium, and Fanny finds evidence of foul play that, if revealed, could further jeopardize her already precarious position.
Edmund, her best friend and secret crush, urges Fanny to keep quiet about her discovery, but Fanny can't ignore the truth: a murderer is among them.
Determined to find the killer, Fanny's pursuit for justice has her wading into the Bertram family business, uncovering blackmail, and brushing with London's high society when Henry and Mary Crawford arrive at Mansfield Park with an audacious business proposal. But a surprising twist of fate—and the help of local legends Lizzie Bennett and Fitzwilliam Darcy—brings Fanny more complications than she ever expected and a life-altering realization about herself she never saw coming.
That's only 7, but a few are a bit longer.  I'm hoping to read 10 books, but I'll see how it goes.  Have you read any of these?  Are any on your TBR?