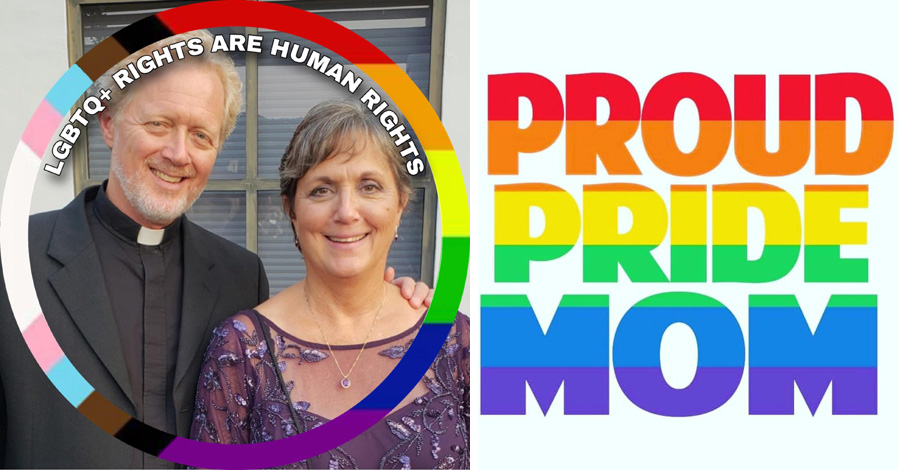 by Jennifer Davis –
Melissa Walker Braun describes herself as a "Proud Pride Mom" and an LGBTQ "Mama Bear." For several years now, Melissa has been proudly and publicly promoting all things LGBTQ+ on Facebook. She "unhesitatingly and wholeheartedly supports" homosexual, lesbian, bisexual, transgender, and queer pride. She is also a supporter of gay "marriage."
Melissa is the wife of Deacon Gary Braun under the Antiochian Orthodox Christian Archdiocese and serves at St. Athanasius Antiochian Church, in Santa Barbara, California.
Melissa is so passionate about her LGBTQ activism that she's repeatedly decorated several Facebook profile pictures with the LGBTQ colors to insure the entire Church and the whole world knows where she stands.
On June 15, 2020 on her Facebook page, via a rainbow-colored meme, Melissa reminded everyone that she supports gay, lesbian, bisexual, and transgender Pride not just in June, but all year round:
with june being pride month, i wanted to take this occasion to clearly say this:
i unhesitatingly & wholeheartedly support my lesbian, gay, bi-sexual, transgender, and queer friends, their rights, their marriages, their pursuits of happiness and their breath.
this is also true july thru may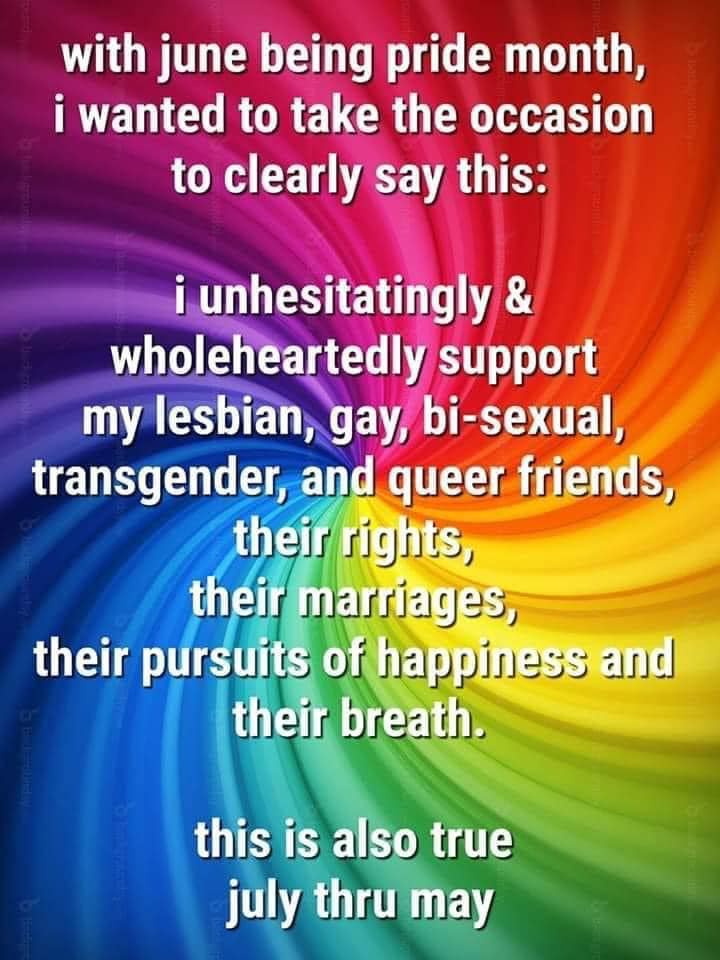 On June 4, 2021, Melissa posted another Facebook meme celebrating Pride Month and denouncing Biblical teaching that homosexual behavior sinful.
Being gay is not a sin. Neither is being lesbian, bisexual, or transgender. The Bible never claims it is. Christians should stop saying it is because it's reckless and irresponsible―and it's actually killing lost of people.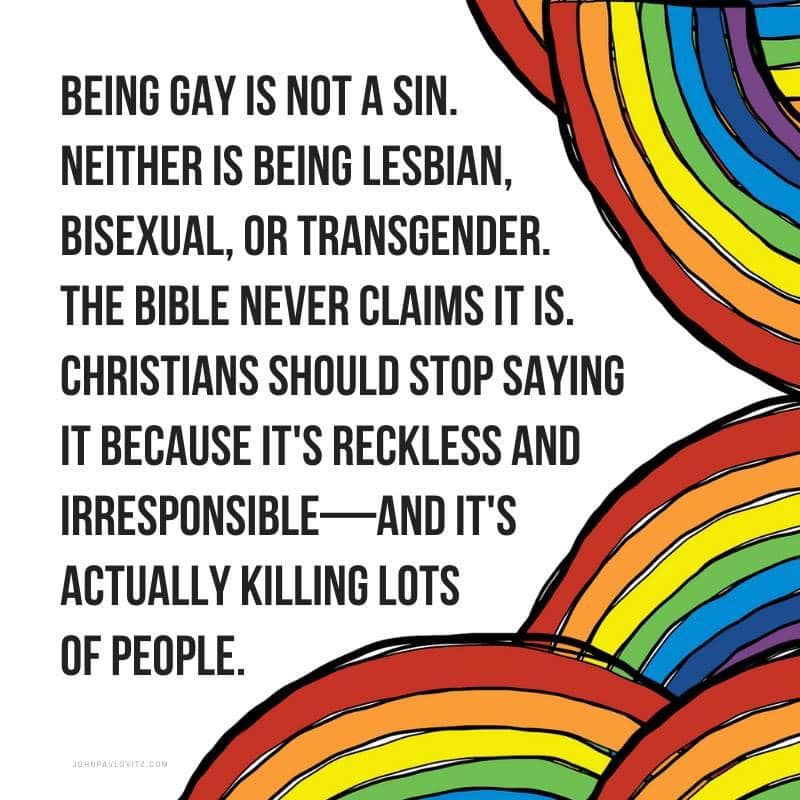 On June 30, 2021, Melissa followed up with another Facebook meme celebrating Gay Pride ALL year: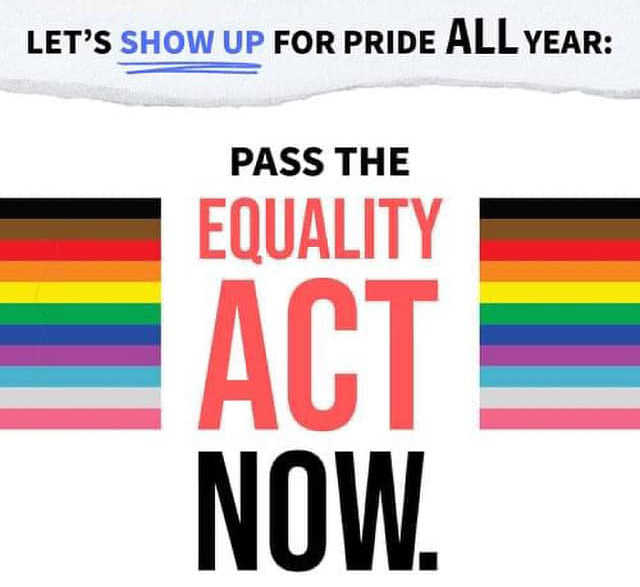 On June 26, 2020, following the Supreme Court decision that forced states to accept gay "marriage" Melissa posted that she was "overjoyed" by the court's decision. She wrote:
For my friends who may still be confused, I haven't "changed" my views. I've just come out of the "closet of lies" I've lived in for decades.

Five years ago today the Supreme Court ruled that marriage equality is the law of the land. My youngest child was not yet 10 years old and not yet "out". But I knew. And I knew that this decision would someday give him a true opportunity to have his own family. So even though all the "churchiest" church people around me were moaning and groaning and acting like life as THEY knew it was doomed, I was quietly overjoyed.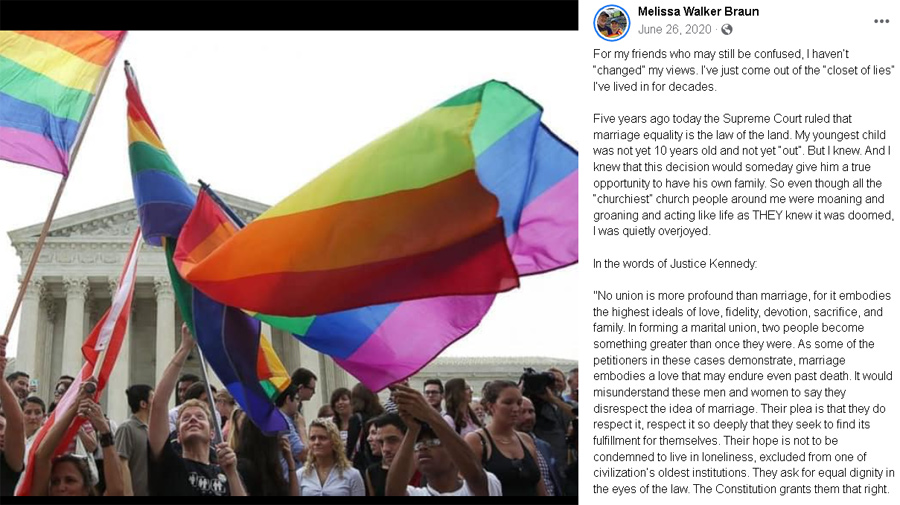 All these posts and comments contradict the actual teachings of the Orthodox Church. They scandalize the Church. They shove innocent and confused souls into embracing madness. They legitimize the homosexual agenda and promote the transgender insanity.
As the wife of a Deacon of the Orthodox Church, Melissa has a prominent and visible status within the Antiochian Orthodox Christian Archdiocese. When she frequently promotes the radical LGBTQ talking points she undermines the true Orthodox Church teaching and theology and besmirches the honorable positions she and her husband hold. She makes a mockery of the Orthodox Church and the Antiochian Orthodox hierarchy.
Melissa Walker Braun is proudly telling children and teenagers that homosexuality, bisexuality, and other sexual deviances are not sinful. She tells children and teens that transgenderism is legitimate and acceptable. With her wholehearted promotion of the LGBTQ propaganda, Melisa is encouraging and supporting children and teens to seek the chemical castration and surgical mutilation of their healthy bodies; via the horrific process deceptively labeled as "gender-affirming" care.
This is not Orthodox. This is not Christian This is not love. This is not right. This is depraved. This is delusional. This is evil.