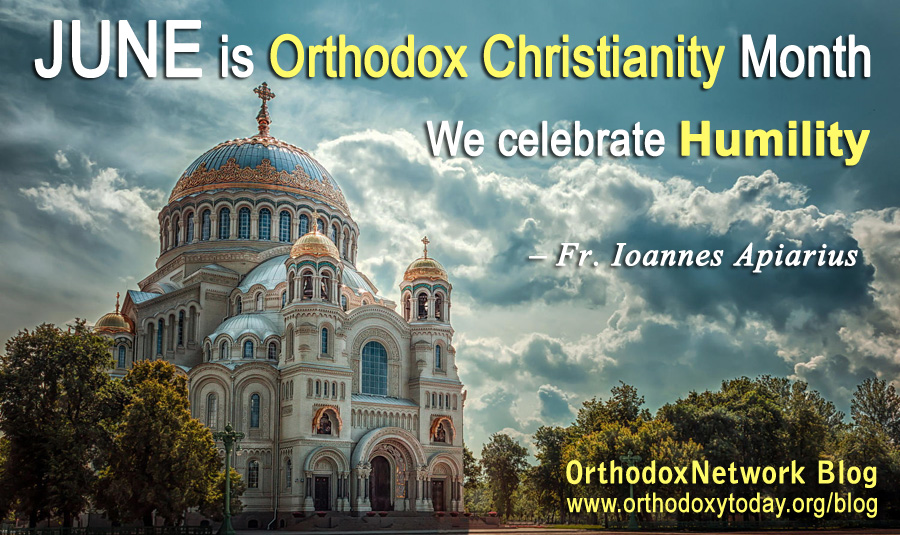 by Fr. Ioannes Apiarius –
June is Orthodox Christianity month. We celebrate humility. We celebrate holiness. We celebrate righteousness. We preach the truth. We worship Christ our Lord and Savior who is the Truth.
We bear witness to the unchanging and universal Moral Tradition of the Holy Orthodox Church. The same teachings that the Apostles, Fathers, Theologians, and Saints of the Church have proclaimed for two thousand years. The same wisdom and truths that the Scriptures, both in the Old and New Testament, affirm.
Pride can never be celebrated. Pride was Satan's sin. Pride leads to other sins. Pride leads to destruction.
Sin is nothing to be proud of. Sin is nothing to celebrate. Honoring sin is from the devil. Self-identifying with sin destroys the image of God in man and makes a mockery of the teaching of our Lord Jesus Christ and the Holy Orthodox Church.
God resists the proud, but bestows grace on the humble.
Therefore this June, fervently defend and proclaim the Orthodox Christian faith. Stand firm in the true teaching of the Holy Orthodox Church. Don't celebrate pride. Don't celebrate sin. Humble yourselves before God. Worship our Lord and Savior Jesus Christ. Celebrate humility, holiness, and righteousness.
– Fr. Ioannes Apiarius

If My people who are called by My name will humble themselves, and pray and seek My face, and turn from their wicked ways, then I will hear from heaven, and will forgive their sin and heal their land. (2 Chronicles 7:14)
But He gives more grace. Therefore He says: "God resists the proud, But gives grace to the humble." (James 4:6)
Therefore humble yourselves under the mighty hand of God, that He may exalt you in due time, casting all your care upon Him, for He cares for you. (1 Peter 5:6-7)
Humble yourselves in the sight of the Lord, and He will lift you up. (James 4:10)
For whoever exalts himself will be humbled, and he who humbles himself will be exalted. (Luke 14:11)
When pride comes, then comes disgrace, but with humility comes wisdom. (Proverbs 11:2)
The fear of the Lord is the instruction of wisdom, And before honor is humility. (Proverbs 15:33)
By humility and the fear of the Lord Are riches and honor and life. (Proverbs 22:4)
The humble He guides in justice, And the humble He teaches His way. (Psalms 25:9)
For the Lord takes pleasure in His people; He will beautify the humble with salvation. (Psalms 149:4)