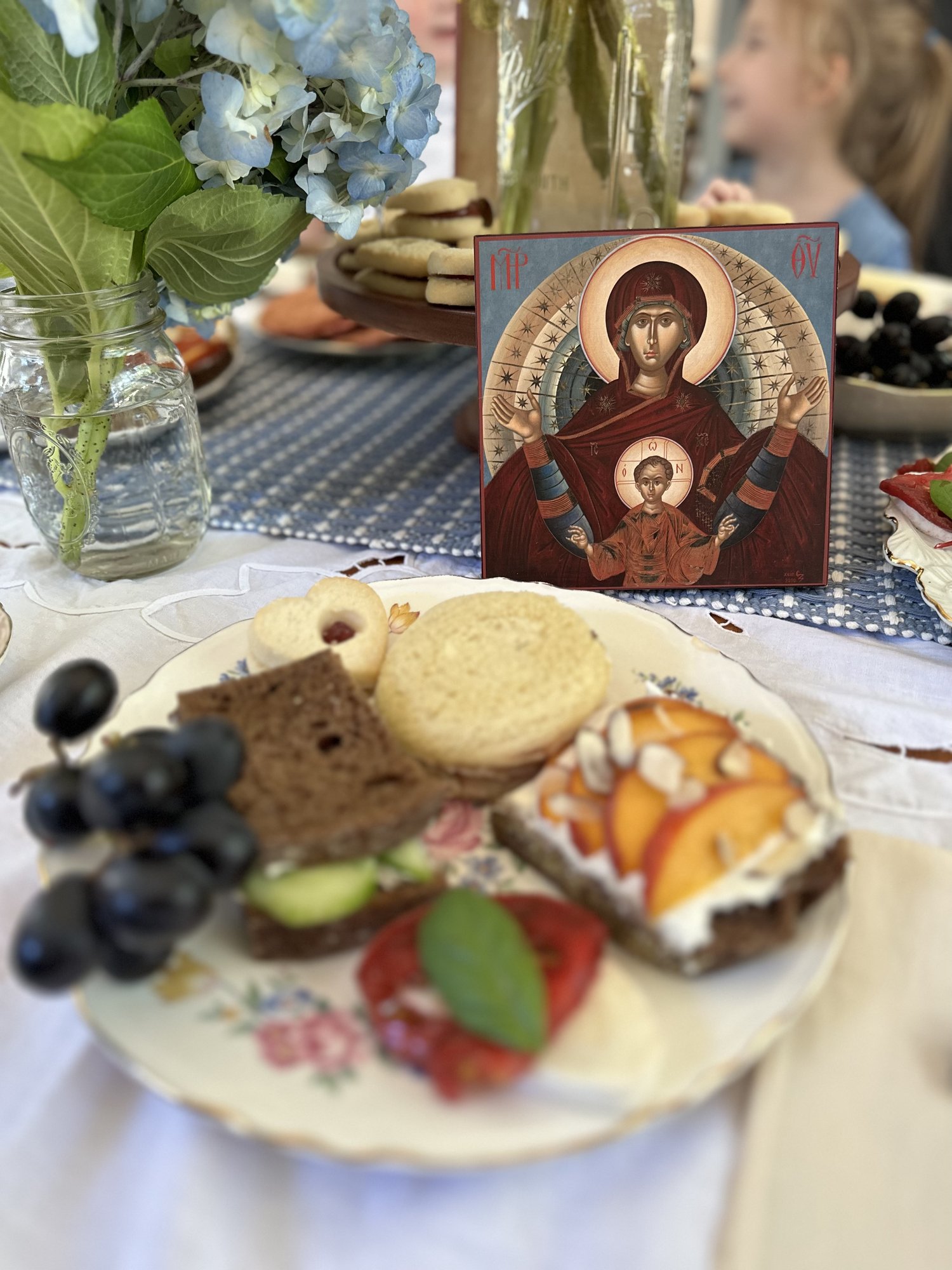 The main source of the narrative of the feast of the Dormition is based on the oral and written Tradition of the church, which include: the writings of Saints Dionysios the Areopagite, John the Damascene and Andrew of Crete; the hymnography and iconography of the Church, in addition to an apocryphal narrative of the feast by Saint John the Theologian.
According to the Orthodox Tradition, the Virgin Mary lived after Pentecost in the house of the Apostle John in Jerusalem. As the Mother of the Lord, she became the source of encouragement and help for the Apostles and all Christians.
Three days before her death, the Archangel Gabriel appeared to the Virgin Mary and revealed to her the date of her departure into eternal life. Immediately, the Theotokos returned to her home and prepared herself for this event through fasting and prayer.
On the day of her repose, even though the apostles were scattered throughout the world, they were miraculously transported to be at her side. Exceptionally, the Apostle Thomas did not arrive on time to bid his final farewell to the Theotokos.
While the Apostles were singing hymns in honor of the Mother of God, they saw a vision showing Christ, accompanied by Angels and Saints, coming to escort the soul of His Most Holy Mother into heaven. With songs of praises, the Apostles carried the body of the most pure Theotokos to the grave in Gethsemane to be buried near her parents.
At Gethsemane, the disciples gathered and remained around her tomb and kept a vigil for three days. On the Third day, the Apostle Thomas arrived and asked to view for the last time the Most Holy Mother of God. When the Apostles opened the grave of the Theotokos, her body was not there. The Apostles realized then that she was taken into heaven in the body to be reunited with her soul. Source: Antiochian.org