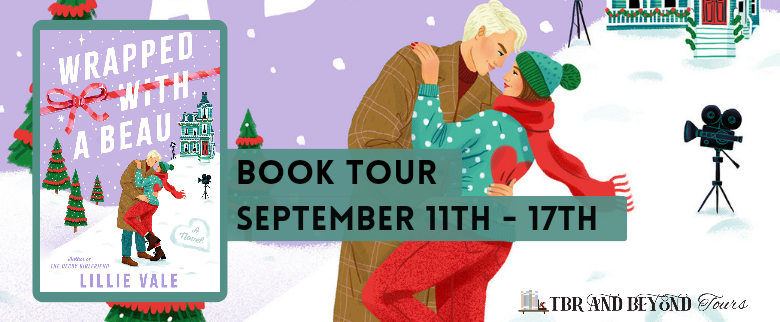 Welcome to my stop on the blog tour for Wrapped With a Beau by Lillie Vale.  This tour is being hosted by TBR and Beyond Tours.
Wrapped with a Beau by Lillie Vale
Genre: Adult Romance
Publishing Date: September 26, 2023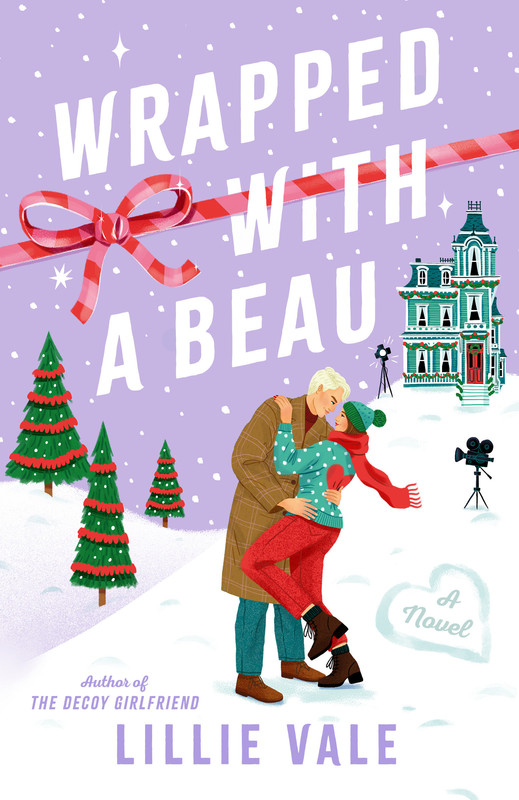 In its heyday, Piney Peaks and its beloved Christmas House were made famous by Sleighbells, a romantic holiday movie. 50 years later, the small town is ready for a new love story.
As a successful film liaison, Elisha Rowe has her heart set on one thing and one thing only: putting her hometown back on the map. So, when she gets the chance to secure a sequel to Sleighbells, she's willing to do whatever it takes to make sure everything goes smoothly. Unfortunately, that includes claiming to have already secured permission to film at the historic Christmas house—permission she was very much denied by the gorgeous new owner.
Ves Hollins is only back in Piney Peaks long enough to sell the house he inherited from his great-aunt. The holidays have always been tough for Ves, and it's not any easier when he's distracted by memories of a Christmas long, long ago, and the undeniable charm of neighbor Elisha. Ready to return home to New York as quickly as possible, he has no plans to put down roots or fall in love…even if Elisha unravels his hesitations like a bad Christmas sweater. 
There's no question the two are opposites in every way. Ves is unquestionably frosty. Elisha is brimming with warmth. He doesn't do commitment. She never runs from a challenge. But as the two grow closer, they quickly realize that the growing spark between them may be just what the season calls for.
Book Links:
Goodreads: https://www.goodreads.com/book/show/75500817 
Amazon: https://www.amazon.com/Wrapped-Beau-Lillie-Vale/dp/059342204X/ 
Barnes & Noble: https://www.barnesandnoble.com/w/wrapped-with-a-beau-lillie-vale/1142888482 
IndieBound: https://bookshop.org/p/books/wrapped-with-a-beau-lillie-vale/19674552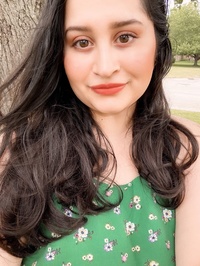 Lillie Vale is the author of books for both teens and adults, including Wrapped with a Beau, The Decoy Girlfriend, Beauty and the Besharam, The Shaadi Set-Up and Small Town Hearts, an American Library Association's 2020 Rainbow Books List selection. She writes about secrets and yearning, complicated and ambitious girls who know what they want, the places we call home and people we find our way back to, and the magic we make. Born in Mumbai, she grew up in Mississippi, Texas, and North Dakota, and now lives in an Indiana college town. Find her on Twitter @LillieLabyrinth and Instagram @labyrinthspine, or visit her website lillielabyrinth.com
Author Links:
Website: https://www.lillielabyrinth.com/ 
Twitter: https://twitter.com/LillieLabyrinth 
Instagram: https://www.instagram.com/labyrinthspine/ 
Goodreads: https://www.goodreads.com/author/show/17145712 
Follow The Tour:
TOUR SCHEDULE:
September 11th
Bookish In Bed – Top 5 Reasons to Read Wrapped with a Beau
Midsummer Night's Read – Review
September 12th
Avni Reads– Review
Rajiv's Reviews– Review
September 13th
Boys' Mom Reads!– Review
Clouded Galaxy Reads– Review
September 14th
Confessions of a YA Reader – Promotional Post
dinipandareads – Review, Favorite Quotes
PopTheButterfly Reads– Review
September 15th
The daily librarian – Review, Favorite Quotes
September 16th
Charli's Book Box – Promotional Post
What Cass Reads– Review
Book Lover Book Reviews – Promotional Post
September 17th
The Nutty Bookworm Reads Alot – Review
The Clever Reader – Top 5 Reasons to Read Wrapped with a Beau
Instagram:
September 11th
bookdemonio – Promotional Post
bookswithmichellee – Review, Playlist
thesleepybookworm – Review
September 12th
writingrosereads – Promotional Post
parkhopandpages – Review, Playlist
avnireads – Content Creator's Choice
rajivsreviews – Content Creator's Choice
September 13th
justa.gal.and.her.books – Promotional Post
thebookishbrief – Review, TikTok
temmathomas – Top 5 Reasons to Read Wrapped with a Beau
cloudedgalaxyreads – Content Creator's Choice
September 14th
tbrandbeyond – Promotional Post
my.bookish.mind – Review, TikTok
littlebookowl75 – Review
aneedleinmybookstack – Review
popthebutterfly – Content Creator's Choice
September 15th
ninebookishlives – Promotional Post
bookish__paws – Review
acourtofspinesnpages – Review
thedailylibrarian – Content Creator's Choice
September 16th
iambibliomane – Review
thisreadergirl – Top 5 Reasons to Read Wrapped with a Beau, Favorite Quotes
whatcassreads – Content Creator's Choice
bookloversbookreviews – Content Creator's Choice
September 17th
bookishlifeofkels – Promotional Post
nolareads504 – Review
biblio.jojo – Review