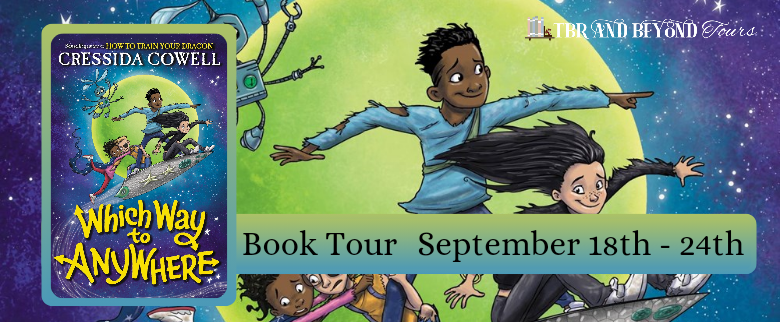 Welcome to my stop on the blog tour for Which Way to Anywhere by Cressida Cowell.  This tour is being hosted by TBR and Beyond Tours.
Which Way to Anywhere by Cressida Cowell
Genre: Middle Grade Fantasy
Publishing Date: September 19, 2023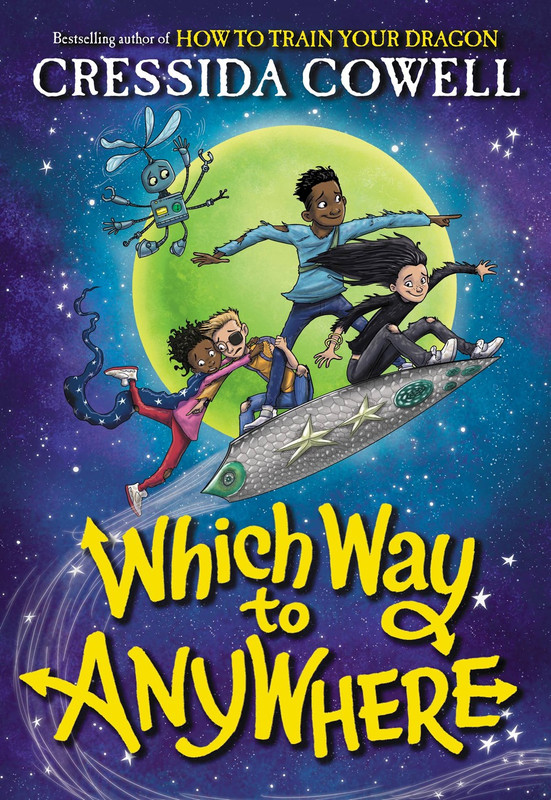 From the #1 internationally bestselling author of  How to Train Your Dragon  and Wizards of Once comes an out-of-this-world adventure where magic and reality collide!
K2 O'Hero is a seemingly ordinary boy—after all, he and his twin sister, Izzabird, have been sworn to keep their family's Magical history a secret. Not even their infuriating stepsiblings, Theo and Mabel, know that Magic exists. They believe K2 to be the most hopeless person they have ever known.

But K2 has a secret gift: He draws maps of worlds that are beyond the wildest imaginations. Worlds with six hundred moons, burning rivers, and dark, twisty jungles alive with plants that hunt by the smell of fear. But what K2 doesn't know is that the maps he draws are real .

When their baby sister, Annipeck, is kidnapped, the warring stepsiblings will have to use K2's gift to find a crossing point into one of those worlds and embark on a daring rescue mission.
Book Links:
Goodreads: https://www.goodreads.com/book/show/75593511 
Amazon: https://www.amazon.com/Which-Way-Anywhere/dp/0316536393/ 
Barnes & Noble: https://www.barnesandnoble.com/w/which-way-to-anywhere-cressida-cowell/1142902668 
IndieBound: https://bookshop.org/p/books/which-way-to-anywhere-cressida-cowell/19623380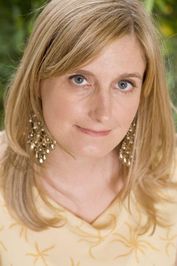 Cressida Cowell grew up in London and on a small, uninhabited island off the west coast of Scotland. She was convinced that there were dragons living on this island, and has been fascinated by dragons ever since. She has a BA in English Literature from Oxford University, a BA in Graphic Design from St Martin's and an MA in Narrative Illustration from Brighton. Cressida loves illustrating her own work, but also loves writing books for other people to illustrate as the end result can be so unexpected and inspiring. Cressida has written and illustrated eight books in the popular Hiccup series. The unique blend of child centred humour and sublime prose made Hiccup an instant hit. How to Train Your Dragon is now published in over 30 languages. A DreamWorks Animation feature film is out in March 2010. Also the author of picture books, Cressida has won the Nestle Children's Book Prize 2006 and has been shortlisted for many others. Cressida lives in Hammersmith with her husband and three children.
Author Links:
Website: https://www.cressidacowell.co.uk/ 
Twitter: https://twitter.com/cressidacowell 
Instagram: https://www.instagram.com/cressidacowellauthor/ 
Goodreads: https://www.goodreads.com/author/show/23894 
Facebook: https://www.facebook.com/cressidacowellbooks
Follow The Tour:
TOUR SCHEDULE
September 18th
One More Exclamation – Review
September 19th
Confessions of a YA Reader – Promotional Post
PopTheButterfly Reads – Review
September 20th
Jen Jen Reviews – Review
September 21st
Eye-Rolling Demigod's Book Blog – Promotional Post
Rajiv's Reviews – Review
September 22nd
The Momma Spot – Review
September 23rd
Sheaf and Ink – Promotional Post
Books With Lemon – Review, Favorite Quotes
September 24th
the nutty bookworm reads alot – Review
Instagram
September 18th
ninebookishlives – Promotional Post
katherinebichler – Promotional Post, TikTok
ablueboxfullofbooks – Creative Post: Little Free Library Drop, TikTok
onemoreexclamation – Content Creator's Choice
September 19th
dreaminginpages – Promotional Post
pagesforpaige – Review, Creative Post:
artxsouls – Top 5 Reasons to Read Which Way to Anywhere, Mood Board
popthebutterfly – Content Creator's Choice
September 20th
nissa_the.bookworm – Promotional Post
jaime_of_gryffindor – Promotional Post
gryffindorbookishnerd – Review
jenjenreviews – Content Creator's Choice
September 21st
bookdemonio – Promotional Post
dhirviepages – Review, Mood Board
meetmsrodriguez – Review, TikTok
eyerollingdemigod – Content Creator's Choice
rajivsreviews – Content Creator's Choice
September 22nd
tbrandbeyond – Promotional Post
acourtofspinesnpages – Review
rickys_radical_reads – Review
BookDragonsTBR – Content Creator's Choice
September 23rd
get.outside.and.read – Promotional Post
mythicmelancholy – Top 5 Reasons to Read Which Way to Anywhere
sheafandink – Content Creator's Choice
books.with.lemon – Content Creator's Choice
September 24th
booking.with.janelle – Promotional Post
enthuse_reader – Review, TikTok
library_teacher – Promotional Post
froggyreadteach – Review, Favorite Quotes