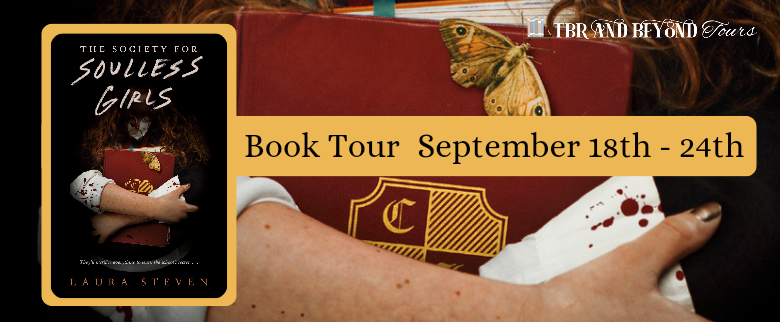 Welcome to my stop on the blog tour for The Society for Soulless Girls by Laura Steven.  This tour is being hosted by TBR and Beyond Tours.
The Society for Soulless Girls by Laura Steven
Genre: Young Adult Thriller/Mystery
Publishing Date: September 19, 2023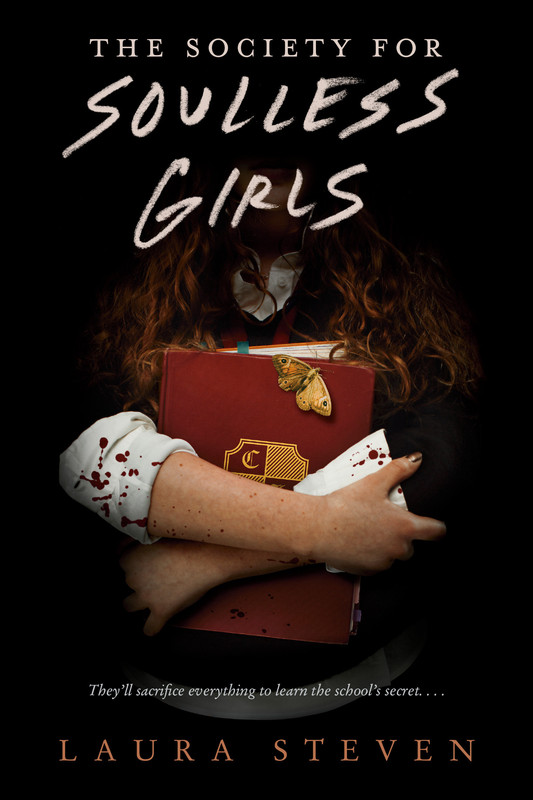 A sapphic enemies-to-lovers retelling of Jekyll & Hyde, this dark academia thriller follows two roommates who must solve an infamous cold case of serial murders on their campus after an arcane ritual gone wrong prompts another death.
Ten years ago, four students lost their lives in the infamous North Tower murders at the elite Carvell College of Arts, forcing Carvell to close its doors.
​
Now Carvell is reopening, and fearless freshman Lottie is determined to find out what really happened. But when her beautiful but standoffish roommate, Alice, stumbles upon a sinister soul-splitting ritual hidden in Carvell's haunted library, the North Tower claims another victim.
​
Can Lottie uncover the truth before the North Tower strikes again? Can Alice reverse the ritual before her monstrous alter ego consumes her? And will they give in to the ill-fated attraction that's growing between them?
Exploring possession and ambition, lust and bloodlust, femininity and violence, The Society of Soulless Girls is perfect for fans of The Secret History, A Lesson in Vengeance, and The Grimrose Girls.

Content Warning: sexual harassment, on page animal death, suicide, self-harm, violence, murder, physical abuse
Book Links:
Goodreads: https://www.goodreads.com/book/show/75293536 
Amazon: https://www.amazon.com/Society-Soulless-Girls-Laura-Steven/dp/059370391X/ 
Barnes & Noble: https://www.barnesandnoble.com/w/the-society-for-soulless-girls-lk-steven/1140714337 
IndieBound: https://bookshop.org/p/books/the-society-for-soulless-girls-laura-steven/19580040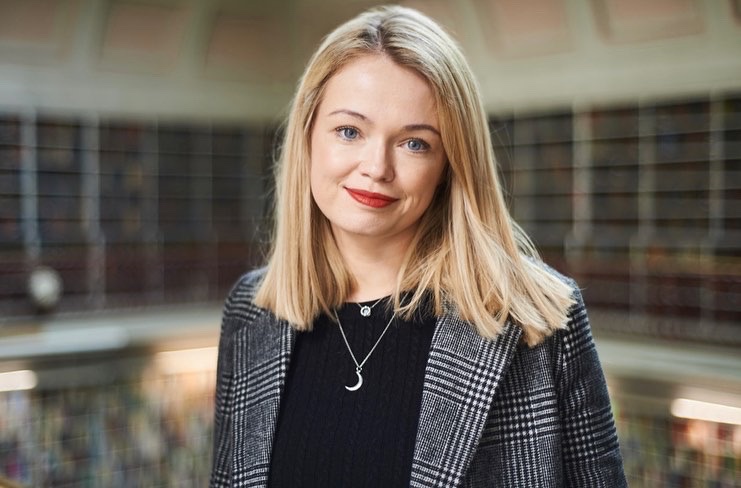 Laura Steven is an award-winning author from the northernmost town in England. She has published several books for children and young adults; her debut novel The Exact Opposite Of Okay won the inaugural Comedy Women In Print Prize in 2019, while The Love Hypothesis was optioned for TV by an Emmy-winning team. Her books have been widely translated, and her work has appeared in The i Paper, The Guardian and Buzzfeed.
Author Links:
Website: https://www.laura-steven.com/ 
Twitter: https://twitter.com/laurasteven 
Instagram: https://www.instagram.com/laurasteven/ 
Goodreads: https://www.goodreads.com/author/show/17054622 
Follow The Tour:
TOUR SCHEDULE:
September 18th
Bookish In Bed – Top 5 Reasons to Read The Society For Soulless Girls
PopTheButterfly Reads – Review
September 19th
Never Hollowed By The Stare – Promotional Post
Absorbing Reads – Review, Playlist
September 20th
forthenovellovers – Review
Phannie the ginger bookworm – Review, Mood Board
Avni Reads – Review
September 21st
Midsummer Night's Read – Promotional Post
Betwixt The Sheets – Top 5 Reasons to Read The Society For Soulless Girls
September 22nd
Confessions of a YA Reader – Promotional Post
Books with lemon – Review
Paiges of Novels – 15 Reactions While Reading The Society For Soulless Girls
September 23rd
Twirling Book Princess – Promotional Post
The Clever Reader – Top 5 Reasons to Read The Society For Soulless Girls
September 24th
Boys' Mom Reads! – Review
Jen Jen Reviews – Review
Instagram:
September 18th
mythicmelancholy – Top 5 Reasons to Read The Society For Soulless Girls,
acourtofspinesnpages – Review
silveryquills – Review
popthebutterfly – Content Creator's Choice
September 19th
cozybooktraveller – Review
kathytrithardt – Top 5 Reasons to Read The Society For Soulless Girls,
rickys_radical_reads – Review
pluvioreads – Review, TikTok
hey_its_meg_777 – Content Creator's Choice
September 20th
bookdemonio – Promotional Post
spoonie.reads – Review, Playlist
laurensbookvibes – Review
phanniethegingerbookworm – Content Creator's Choice
avnireads – Content Creator's Choice
September 21st
bibliovino – Review
staxsonstaxs – Review
ohyouread – Promotional Post
brittyoreads – Review
theink.slinger – Content Creator's Choice
September 22nd
ninebookishlives – Promotional Post
froggyreadteach – Review, Creative Post: Little Free Library Drop
daniereads87 – Review
books.with.lemon – Content Creator's Choice
paiges_of_novels – Content Creator's Choice
September 23rd
quirkylitlover – Review
iambibliomane – Review
justa.gal.andherbooks – Review
lisashelves – Review, Mood Board
thecleverreader – Content Creator's Choice
September 24th
tbrandbeyond – Promotional Post
booknerd_jen22 – Review, Favorite Quotes
enthuse_reader – Review, TikTok
jenjenreviews – Content Creator's Choice