Welcome to my stop on the blog tour for In A Quiet Town by Amber Garza.  This tour is being hosted by the publisher.
In a Quiet Town : A Novel 
Amber Garza
On Sale Date: August 8, 2023
9780778334255
Trade Paperback
$18.99 USD
336 pages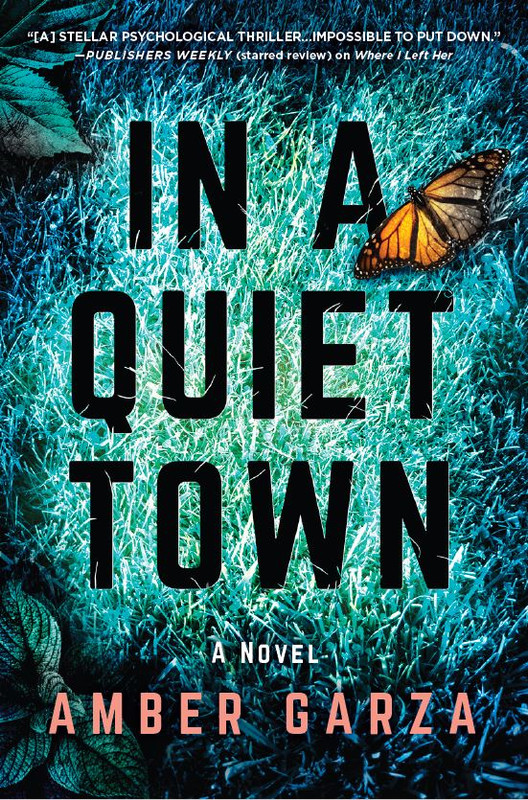 In this chilling new novel, a pastor's wife discovers that her estranged daughter is missing, but no one will believe her, until she meets a man claiming to be her daughter's fiancé.
The book is about Tatum, a woman who secretly reconnects with her estranged adult daughter—secretly because Adrienne's been all but disowned by Tatum's husband, a pastor at the church in their small California town, where every move is watched and reported by his congregation. When Adrienne doesn't show up for her shift at the bar where Tatum's been visiting her, she knows something is wrong. Adrienne may have been a bit of wild child, but she hasn't missed a day of work without calling in for years.
Tatum tries desperately to get the police or her husband to take her daughter's disappearance seriously, until a mysterious man shows up claiming to be Adrienne's fiancé. It's a relief to finally have someone who believes her and is trying as hard as she is to find out where Adrienne is. But can she trust that this stranger is really who he says he is? And can she find her daughter before it's too late?
BUY LINKS:
Bookshop.org: https://bookshop.org/p/books/then-she-disappeared-amber-garza/18816653?ean=9780778334255 
B&N: https://www.barnesandnoble.com/w/in-a-quiet-town-amber-garza/1142722524?ean=9780778334255 
Amazon: https://www.amazon.com/Quiet-Town-Novel-Amber-Garza/dp/0778334252
Excerpt:
PROLOGUE
His hands were in her hair, fingers threaded through the silky strands. I knew what it felt like. My fingers had been buried in her hair many times, including last night. When their lips met I sat up straighter, leaning forward. It didn't feel real. I worked my jaw. It popped and clicked. My own mouth buzzed with the memory of how her lips felt on mine.
The kiss was long. Too long.
She liked it.
My shoulder muscles pulled tight, a rubber band being stretched beyond its limits. I thought they might snap.
The two of them drew back. She smiled. Smiled with the same lips that had smiled at me. Kissed me. Told me they loved me. Clearly, a lie.
She brushed back her hair, and the diamond on her finger sparkled.
Her ring. The one I'd given her. She was wearing it.
It felt like a punch to the gut. Like a big "fuck you" to me.
It wasn't like she knew I'd followed her. But still… Shouldn't she take her engagement ring off before she hooked up with another dude?
Throwing her head back, her neck exposed, she giggled.
Imagining my hands wrapping around that tender flesh, I squeezed the steering wheel. It gave under the pressure, and I squeezed harder. It felt good. Therapeutic. I pictured her terrified. Pleading. Mouth tight, eyes bulging. I squeezed and squeezed, my teeth grinding, the vein in my forehead throbbing. My muscles ached by the time I released my grip.
Their hands clasped. My breathing was labored as I watched them walk off together, around the side of the building, out of sight.
I'd loved her. Given her so much.
How dare she?
No one made a fool out of me.
She wouldn't get away with this. Not by a long shot.
Excerpted from In A Quiet Town by Amber Garza, Copyright © 2023 by Amber Garza. Published by MIRA Books.  
Tatum has been married to her husband for over 25 years. He's a pastor and the church is his life. Everyone in town knows and trusts him. So much so that they tell him when anyone is doing something he might not like. This didn't work well for their daughter Adrienne. She was more rebellious and didn't like church. Her father finally kicks her out and her mother doesn't see her. The pastor controls everything. But Tatum is starting to question things with her faith more. She finds out that Adrienne is working at a bar and she sneaks visits to her every Wednesday. Adrienne doesn't show up to work one day and she didn't call in. In the two years that she's worked there, she's never been a no show. Tatum's instincts tell her that something is very wrong. Especially when she's told that Adrienne has a fiancé that she didn't share with Tatum. The police don't take things seriously since there's no signs of struggle. Her father thinks she's just flakey and left for awhile. But Tatum knows better. She knows something is wrong and starts looking into Adrienne's life more to try to figure out where she is and if she's even alive.
This was a fast paced book that I read in a couple sittings. I enjoyed the different points of view and the twists.
I gave this book 4 stars.
Thank you to the publisher and Netgalley for my earc.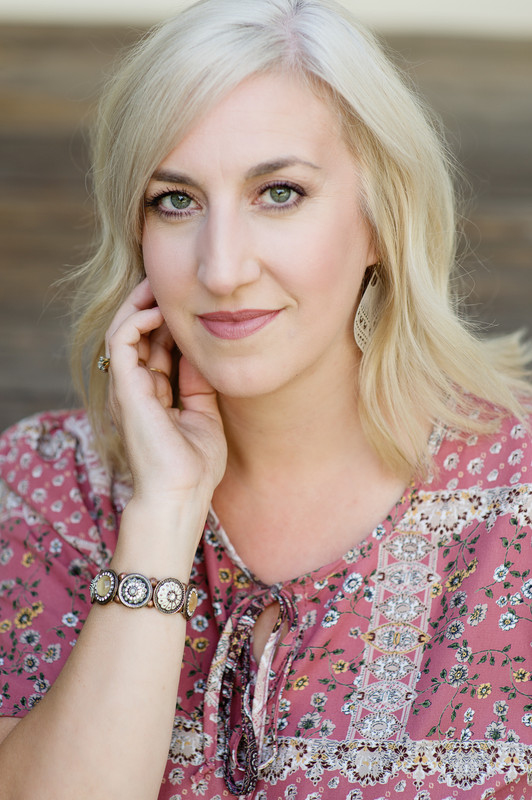 Amber Garza has had a passion for the written word since she was a child making books out of notebook paper and staples. Her hobbies include reading and singing. Coffee and wine are her drinks of choice (not necessarily in that order). She writes while blaring music, and talks about her characters like they're real people. She lives with her husband and two kids in Folsom, California.
Author website: https://ambergarza.com/ 
IG: https://www.instagram.com/ambergarzaauthor/?hl=en 
Twitter: https://twitter.com/ambermg1?lang=en
FB: https://www.facebook.com/ambergarzaauthor/