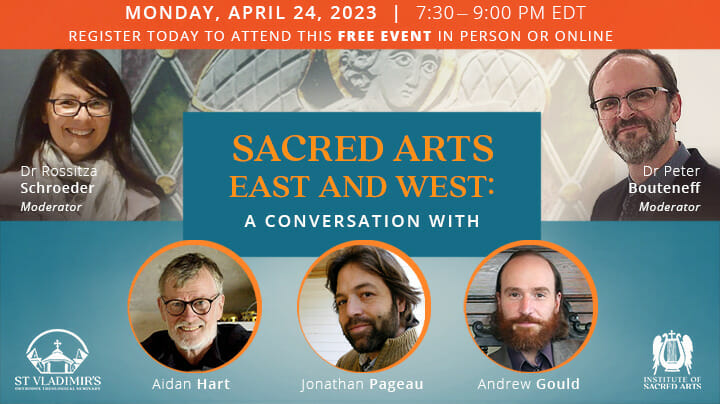 The Institute of Sacred Arts (ISA) at St Vladimir's Orthodox Theological Seminary (SVOTS) will host a panel discussion with artists and scholars Aidan Hart, Jonathan Pageau, and Andrew Gould, on Monday, April 24, 2023, at 7:30 p.m. The event will be moderated by ISA founding director and SVOTS Professor of Systematic Theology Dr Peter Bouteneff and Associate Professor of Art History Dr Rossitza Schroeder.
Understanding that Orthodox liturgical art mostly reflects the cultures of Eastern Europe, Greece, and the Middle East, the panelists will address the following questions:
How do liturgical artists in the West honor their cultural heritage while adapting it to Orthodox worship in their own contexts?
And how does this experience of building bridges between artistic and religious traditions offer perspective on the state of art and culture in the modern world?
Aidan Hart, Jonathan Pageau, and Andrew Gould are all artists of the highest caliber, creating icons and carvings and designing churches in Western Europe and North America. Each of them has also reflected deeply on issues related to the nature of the Eastern legacy and its ongoing life in new contexts. Join us for a penetrating conversation with the Institute of Sacred Arts at St. Vladimir's Seminary.
This roundtable discussion will be open to the public for in-person and online attendance. Registration is highly encouraged using the link below. There is no entrance fee, but donations are much appreciated and will directly benefit the Institute of Sacred Arts at St Vladimir's Seminary.
REGISTER HERE
About the Panelists
Jonathan Pageau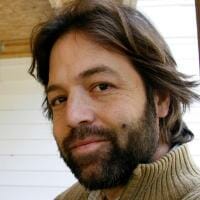 Jonathan graduated with distinction from the Painting and Drawing program at Concordia University in Montreal during the late 1990s. Quickly disillusioned with contemporary art, he discovered icons and traditional Christian images along his own spiritual journey. Rekindling his love of art through the study of traditional forms, Jonathan developed a passion for wood carving. Having studied Orthodox Theology and Iconology at the University of Sherbrooke, since 2003 Jonathan has been carving different types of liturgical objects. His carvings have been commissioned by churches, bishops, priests, and laypeople in the United States, Canada, Europe, and Asia. He has participated in several exhibitions of icons and teaches icon carving with Hexaemeron. Jonathan is also a respected voice in the English-speaking Orthodox world, contributing to the Orthodox Arts Journal as a writer and editor, and producing popular online videos discussing Christian symbolism in all its forms. His YouTube channel has 177,000 subscribers.
Andrew Gould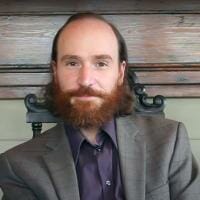 Andrew is an artisan and designer specializing in traditional buildings and liturgical art. He studied art history at Tufts University and University College London and earned a Master of Architecture degree from the University of Pennsylvania. He started practicing in Charleston in 2004, apprenticing with designer/builder George Holt, with whom he still collaborates from time to time.
Andrew has designed dozens of new buildings, renovations, and custom liturgical furnishings. When designing churches and liturgical art, Andrew works in the Eastern Orthodox traditions (Byzantine and Russian), and his work can be found throughout North America and beyond.
His company, New World Byzantine, is recognized as a leader in traditional design and urbanism. In 2011, Andrew founded New World Byzantine Studios, a liturgical supply company and artists cooperative for the manufacture and sale of traditional Orthodox arts. He is also the founder of the Orthodox Arts Journal, a publication that covers visual arts, music, liturgical ceremony and texts, and relevant art history and theory, with contributions from a host of contemporary Orthodox artists and scholars.
Aidan Hart
Aidan Hart, a member of the Greek Orthodox Church living in Britain, has been a full-time liturgical artist for over thirty-five years. His passion is to create works and church interiors that reflect something of the beauty of life in Christ and help people experience that union of heaven and earth that is the ultimate purpose of liturgical art. Aidan and his team work in a wide variety of media, including egg tempera for panel icons, stone and wood carving, mosaic, wall painting, and church furnishings. He has worked in over twenty-five countries of the world, commissioned by Orthodox, Roman Catholic, and Anglican cathedrals, monasteries, and individuals.
ATTEND THE ISA ROUNDTABLE ON APR 24