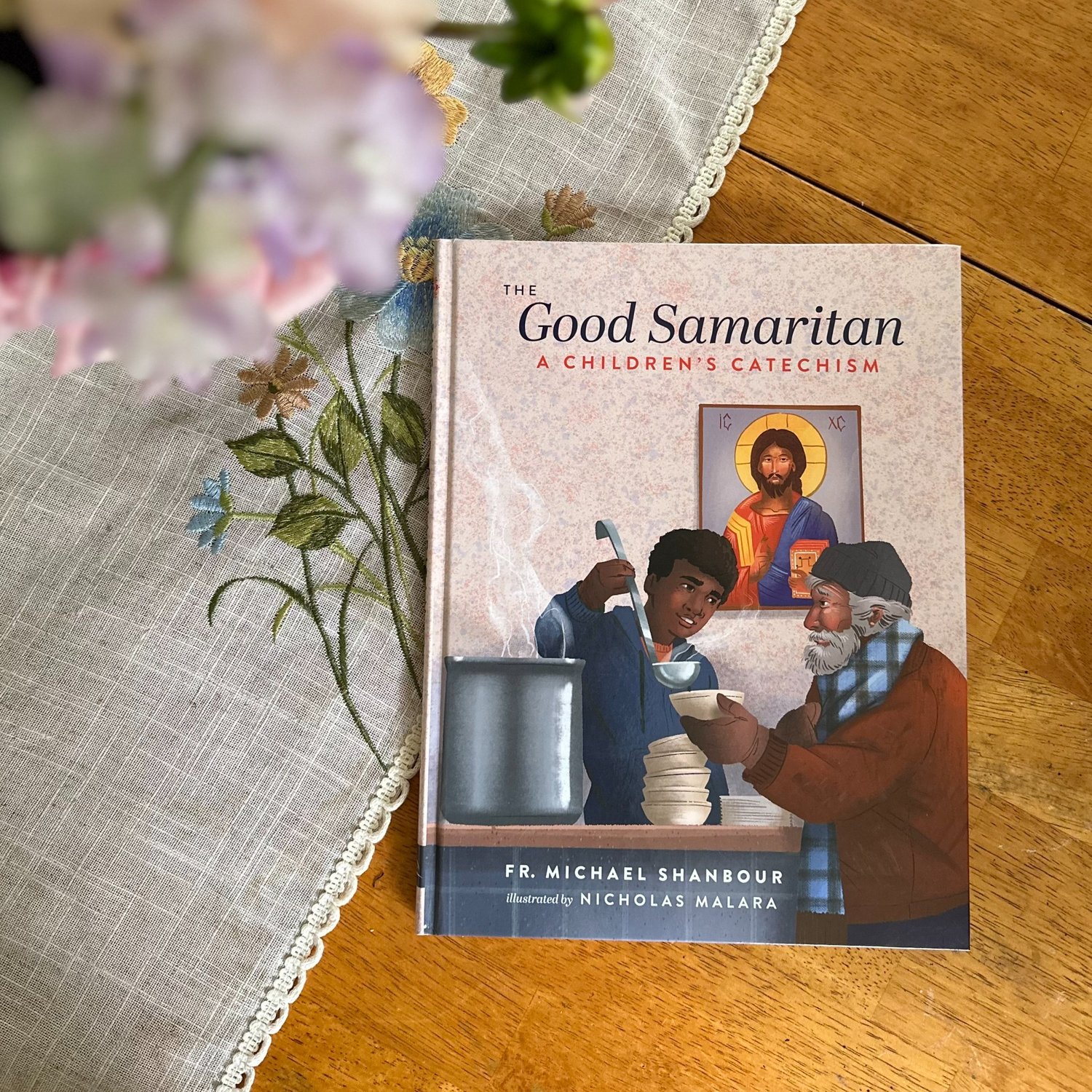 My Review: When it comes to teaching my children about the Orthodox Faith, it is very valuable to have trustworthy resources. When asked if I was willing to review The Good Samaritan: A Children's Catechism, I was ecstatic since I have been searching for a book just like this! 
The book is divided into 12 Lessons that serve as an Orthodox primer for children through the pre-teen years. In this catechism we are taken from life in Paradise, through the fall of Adam and the reality of sin and corruption, and into life and redemption through Jesus Christ. In the Church we then encounter Holy Tradition, the dynamic "river" that runs through the midst of the Church and provides the "living water" for our thirsty souls. The treasure of Holy Tradition then presented to us the Holy Mysteries of the priesthood, the Eucharist, and baptism along with repentance and Holy Confession, all of which are essential for the health and salvation of our souls. Finally, prayer, fasting, and almsgiving are shown to be the means of union with God and as a life-giving manifestation of faith, hope and love. 
Throughout each lesson, there are moments to pause and ask questions in order to engage further into each topic. These questions and answers are included and will serve as a natural conversation as you read through it, either together or independently. There are also footnote suggestions in each lesson of simple activities or resources that can be used to further engage. I also appreciate that the lessons are not only foundational Orthodox principles, but they are taught in such a way that a child can understand them with real life examples. 
My 7 year old and 4 year old are very inquisitive, so reading through each lesson has opened up wonderful and fruitful discussions for us! I highly recommend this book for families looking for a simple guide to learn teach their children about the Orthodox Faith!
Special thanks to Ancient Faith Publishing for the opportunity to review this book! In exchange for my honest review, I was sent a free copy of this book. We plan to continue to use it as apart of our homeschooling curriculum for our Christian Education in the fall!
You can purchase a copy through Ancient Faith's website :